Dear Patients,
After more than a quarter of a century (34 years), of caring for the community in and around Cookham, the time has come for me to say "goodbye". I have enjoyed my time as "Cookham's dentist" and thank all my patients past and present for their loyalty.
Times have changed dramatically since my early days in the little cottage on Lower Road. Not only in the technology of dentistry, which I'm proud to say, we have kept abreast of, but the services we are now able to provide. In recent years, we have introduced interesting new procedures such as cosmetic treatments, dental implants, teeth whitening and smile makeovers, all of which have been hugely popular.
I am delighted to announce Dr. Ash Paul joined the practice 3 years ago and whom many of you have already met, will be taking over from me. We carefully & personally selected Ash to join me as partner, as I knew he was the dentist that would best fulfill the needs of my cherished patients, now and in the future. I am confident that the level of care you receive will not diminish. For those of you who haven't yet met Ash, I would like to say "you are in safe hands". He is a very proactive dental surgeon whose passion for postgraduate courses almost exceeds my own! Please call into the practice and ask to meet Ash in person.
Once again I would like to say thank you. We are very proud of our reputation, especially the standard of our children's dental health and the conscientious, preventative dental health that our patients practice.
I wish you all the very best and I hope to see you in and around Cookham.
My sincere best wishes to you all.
Dr. Robin Denville
St Anne's Dental Practice was established at the heart of the village of Cookham in 1980. The practice was first opened by Dr Robin Denville, who operated from a small cottage across the road from the current practice location. The practice then moved into its current Victorian building, remaining a small practice at first and occupying just one floor, with an antique shop in the basement and a flat upstairs.
As the practice's reputation grew, so did the number of patients. Over time, the practice expanded. It now occupies all four floors of the building, housing a team of five dentists as well as hygienists, experienced dental nurses, reception and support staff, and a visiting hypnotherapist to help anxious patients relax. Dentist Dr Julie Yeung is also a qualified acupuncturist, which has been proven to help many nervous patients.
Some of our patients have been coming to the practice for 35 years, right from the beginning. We also often see several generations of the same families, who are attracted by our unique and personalised approached to dentistry. We welcome patients of all ages, from young families to retirees.
Cookham itself is a beautiful, traditional English village steeped in history, with Tudor buildings dating back to the 1400s. A lot of people who come to Cookham stay for life, describing it as a place to settle. It is also well located near the M4, M25 and M40, with excellent transport links to Beaconsfield, Maidenhead, Marlow and London.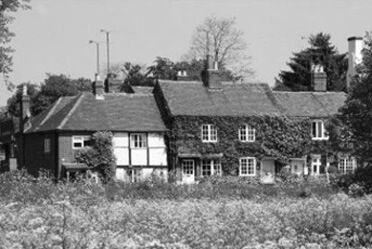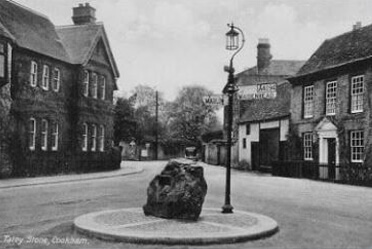 We are delighted that many of our patients who have moved out of the area return to St Anne's for dental treatment. Some of our patients travel from as far afield as Spain, Portugal and the USA.
If you are looking for a dentist in Berkshire for general, preventative, restorative or family dentistry, please get in touch with a member of our friendly reception team today. We look forward to welcoming you to the St Anne's family.
We are Unique
Many of our staff have been with the practice for 15-20 years. This is testament to our philosophy and has created our close knit team. Michele, Diane, Julie and Nick have helped to formulate part of our ethos and give St. Anne's its friendly and familiar feel. This is the first thing people notice when they join our friendly team; this sets us apart from the rest.
In September 2013 the practice was joined by Dr. Ash Paul who embraced the same ideals and St Anne's House began its vision to become the stand out and recognised practice In Berkshire, with a belief in excellence.
Since then, the St Anne's House team and services have grown in influence and quality. Our goal has been to create a centre of clinical and contemporary excellence that aims to provide the highest quality care in every aspect of clinical dentistry while drawing on the talents of our wonderful and experienced team.
This means we are constantly evolving and striving to be better and always looking for new talent to complete our team.